RYAN SHEA PT, MSc(PT), HBKin, Dip. Manip.(PT) CAFCI, CGIMS, FCAMPT ,

Registered Physiotherapist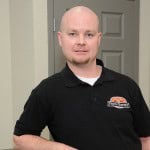 Ryan graduated from McMaster University with an Honours Bachelor of Kinesiology (2004) and a Masters of Science in Physiotherapy in 2006. Since graduation, Ryan has continued his development through advanced programs including completing his Fellowship in Manual and Manipulative Therapy (www.manippt.org), certification in acupuncture through the AFCI (www.afciinstitute.com/), certification in Intramuscular Stimulation (IMS) (www.istop.org), training in the McKenzie method of lumbar spine (www.mckenziemdt.org/), as well as completing the Lyn Watson shoulder physiotherapy specialist courses (http://www.lynwatsonshoulderphysio.com.au/).

Ryan is an Alliston resident and is active in the community, spending much of his free time working with the Alliston Hornets Junior C hockey team. After working in Barrie for several years, Ryan decided to open his own clinic in Alliston in April of 2011. His practice has continued to grow necessitating relocation to a larger space in May of 2012 and once again in October of 2013.  In December of 2015 the clinic once again grew in size, doubling its' previous square footage.

Clinically, Ryan has a special interest in spinal pathologies, the shoulder, the jaw, and sports medicine. Ryan also has extensive experience with complex motor vehicle injuries and chronic pain conditions. Ryan is a certified SHIFT concussion management provider (http://www.shiftconcussion.ca/) and uses his diverse skill set to treat clients of all ages and with a variety of conditions effectively. Ryan also enjoys mentoring physiotherapists pursuing their training in Manual Therapy (www.orthodiv.org).  He has successfully mentored many therapists pursuing their FCAMPT designation and helps to teach courses preparing students for this extensive examination process.

 
 PREYA RAMDASS PT, B.M.R.(PT), MCPA ,

Registered Physiotherapist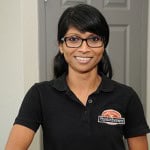 Preya graduated from the University of Manitoba with a Bachelor of Medical Rehabilitation in Physical Therapy in 2006. She is a registered member with the College of Physiotherapists of Ontario, Acupuncture Foundation of Canada Institute, Ontario Physiotherapy Association, and Canadian Physiotherapy Association (www.physiotherapy.ca) with a membership to the Orthopaedic Division and Women's Health Division (www.orthodiv.org).

Currently Preya is pursing advanced training in manual therapy offered through the Orthopaedic Division of the Canadian Physiotherapy Association.  She has completed training in acupuncture which she combines with her physiotherapy skills to effectively treat people of all ages.  She also has a strong interest in Women's Health Issues having pursued post graduate studies in Urinary Incontinence and plans to continue with treatment focusing on osteoporosis and pelvic health issues.  

Preya has worked in various outpatient orthopaedic settings and enjoys working with clients of all ages. Preya's educational background and practical experience give her great success in treating a wide range of acute and chronic conditions by incorporating the use of manual therapy techniques, individualized exercise programs, patient education and a variety of electrotherapeutic modalities.  Preya is enthusiastic about gaining a wide range of experience as she continues with her post-graduate education and working alongside other physiotherapists in the field.

 
LINDSAY PLEASANCE PT, MSc(P.T.), Hons. B.Sc.(Bio-med), FCAMPT
,
Registered Physiotherapist
Lindsay graduated from McMaster University in 2008 with her Masters in Physiotherapy, where she received the Physiotherapy Foundation of Canada award for excellence in research. Prior to this, she completed her Bachelor of Science in Bio-Medical Science at the University of Guelph in 2005.
Lindsay is an active member of the Canadian Physiotherapy Association (www.physiotherapy.ca), and its' Orthopaedic Division. She is also a member of the International Federation of Orthopaedic Manipulative Physical Therapists (www.ifompt.org/).
Since graduation, Lindsay has continued extensive education in manual and manipulative therapy, becoming a Fellow of the Canadian Academy of Manual and Manipulative Therapists in 2013 (www.manippt.org). Lindsay is also certified in acupuncture, and has completed further education in neural mobilization (www.noigroup.com), the Mulligan concept and therapeutic/ sport taping.
Clinically, Lindsay has worked in a variety of settings, allowing for experience in sports medicine rehabilitation, post-operative recovery, complex motor vehicle accident injury and the treatment of many neuromuscular disorders. She draws on her educational background and clinical experience to aid patients in reaching their functional goals for recovery. To do so, she uses an integrated approach of manual therapy, education and exercise prescription. Lindsay has a special interest in treatment of the neck, low back and shoulder. She plans on continuing post graduate education in Integrated Dry Needling and to provide mentorship to physiotherapists involved in manual therapy training.
Lindsay is a member of the Alliston community and in her free time enjoys spending time with her family, keeping active and enjoying outdoor activities.
PANKIL SHAH PT, MScPT, HBSc,

Registered Physiotherapist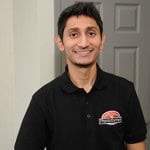 Pankil is an ambitious physiotherapy graduate from Queen's University, joining our physiotherapy team in September. He is a registered member with the College of Physiotherapists of Ontario, Ontario Physiotherapy Association (www.physiotherapy.ca), Canadian Physiotherapy Association (CPA) and the Orthopaedic Division. Pankil strives to deliver the most current evidence-based practice to all of his patients, with a heavy manual therapy base that focuses on treating the root cause of your problem. He believes in implementing personalized treatment plans that allow patients not only restore function, but also learn to make minor adjustments to their lifestyle to stay healthy. He has a passion for continually seeking out new research, which allows him to provide both efficient and effective care. Because of his previous clinical experiences in sports clinics and general private practice, Pankil enjoys working with clients of a variety of age groups and with a variety of conditions.

Currently, Pankil is pursuing additional manual therapy training offered through the Orthopaedic Division of the CPA. Pankil also plans to complete training in acupuncture, as well as CPGA certification to coach golf for beginners. Pankil's other clinical experiences include treating post-operative knee, hip and shoulder patients, as well as stroke rehab. Pankil is also comfortable providing home physiotherapy services to those who require it. When not at work, Pankil enjoys physical activities such as golf, baseball, cricket, volleyball, hiking, and many other outdoor adventures. Pankil is also an avid Blue Jays fan and traveler.
MARIA GAYEVSKI MSc(PT), HBSc(KIN)
,
Physiotherapy-resident
Maria is a graduate of York University (Honours Bachelor in Kinesiology and Health Science) and the University of Toronto (Master of Science in Physical Therapy). She is a registered member with the College of Physiotherapists of Ontario, Ontario Physiotherapy Association (OPA), Canadian Physiotherapy Association (CPA), as well as the Orthopaedic and Women's Health Divisions of the CPA. Maria is passionate about providing a holistic, evidence-based healthcare experience through individualized education, manual therapy, exercise prescription and incorporation of patients' goals, values, and interests.
Maria has a keen interest in orthopaedic and pelvic floor physiotherapy. She is always seeking to gain new experiences and learn new skills to improve her patients' outcomes. She has completed her Level 1 Manual and Manipulative Therapy course through the Orthopaedic Division of the Canadian Physiotherapy Association, and plans to continue working towards her Advanced Diploma in Manual and Manipulative Physiotherapy. Maria also has training in Soft Tissue Release techniques and Kinesiotaping.
In the future Maria plans to complete training in acupuncture. Due to Maria's strong interest in pelvic floor physical therapy she is also pursuing postgraduate pelvic floor courses through Pelvic Health Solutions http://pelvichealthsolutions.ca/.
Maria's clinical experiences include post-operative rehabilitation, overuse injuries, and sports injuries.  Maria enjoys treating a diverse group of clients with various age and fitness levels.
DANIELLE BELL RMT
,
Registered Massage Therapist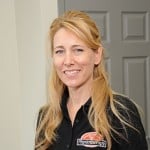 Danielle graduated from the Canadian College of Massage and Hydrotherapy in 1996. She has pursued post-graduate training in acupuncture through the Institute of Traditional Chinese Medicine, as well as osteopathy at the Ontario College of Osteopathy.
Clinically, Danielle has experience in environments such as multidisciplinary clinics and long-term care facilities. She uses techniques such as myofascial release, craniosacral therapy, visceral release, deep tissue massage, and acupuncture to effectively treat a wide variety of patient conditions.
Danielle's special interests include complex motor vehicle accident victims, as well as the treatment of headaches and migraines.
 TAMMY PILON, 

Receptionist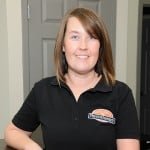 Tammy has over 10 years of experience in office and managerial administration. She has lived in Alliston with her family for over nine years, and is proud to be a member of South Simcoe Physiotherapy.

You can usually find Tammy at an Alliston Hornets hockey game, or sitting on the sidelines at a soccer field soaking up the sun.
KIMBERLY MCQUIGGE, 

Receptionist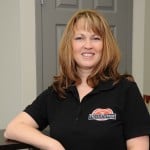 Kim joined South Simcoe Physiotherapy in March of 2014 with an extensive background in customer service. She has lived in Alliston for the past 15 years raising her family here along the way. You can usually find Kim at a local arena watching one of her two sons officiating a hockey game, or enjoying time with family and friends.