RYAN SHEA, PT, MSc(PT), HBKin, Dip. Manip.(PT) CAFCI, CGIMS, FCAMPT ,

Registered Physiotherapist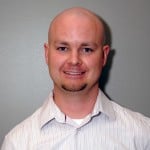 Ryan graduated from McMaster University with an Honours Bachelor of Kinesiology (2004) and a Masters of Science in Physiotherapy in 2006. Since graduation, Ryan has continued his development through advanced programs including completing his Fellowship in Manual and Manipulative Therapy (www.manippt.org), certification in acupuncture through the AFCI (www.afciinstitute.com/), certification in Intramuscular Stimulation (IMS) (www.istop.org), and training in the McKenzie method of lumbar spine (www.mckenziemdt.org/).

Ryan is an Alliston resident and is active in the community, spending much of his free time working with the Alliston Hornets Junior C hockey team. After working in Barrie for several years, Ryan decided to open his own clinic in Alliston in April of 2011. His practice has continued to grow necessitating relocation to a larger space in May of 2012.

Clinically, Ryan has a special interest in spinal pathologies, the shoulder, the jaw, and sports medicine. Ryan also has extensive experience with complex motor vehicle injuries and chronic pain conditions. Ryan uses his diverse skill set to treat clients of all ages and with a variety of conditions effectively. Ryan also enjoys mentoring physiotherapists pursuing their training in Manual Therapy (www.orthodiv.org).

 
 PREYA RAMDASS, PT, B.M.R.(PT), MCPA ,

Registered Physiotherapist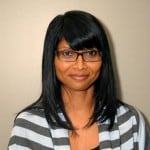 Preya graduated from the University of Manitoba with a Bachelor of Medical Rehabilitation in Physical Therapy in 2006. She is a registered member with the College of Physiotherapists of Ontario, Acupuncture Foundation of Canada Institute, Ontario Physiotherapy Association, and Canadian Physiotherapy Association (www.physiotherapy.ca) with a membership to the Orthopaedic Division and Women's Health Division (www.orthodiv.org).

Currently Preya is pursing advanced training in manual therapy offered through the Orthopaedic Division of the Canadian Physiotherapy Association.  She has completed training in acupuncture which she combines with her physiotherapy skills to effectively treat people of all ages.  She also has a strong interest in Women's Health Issues having pursued post graduate studies in Urinary Incontinence and plans to continue with treatment focusing on osteoporosis and pelvic health issues.  

Preya has worked in various outpatient orthopaedic settings and enjoys working with clients of all ages. Preya's educational background and practical experience give her great success in treating a wide range of acute and chronic conditions by incorporating the use of manual therapy techniques, individualized exercise programs, patient education and a variety of electrotherapeutic modalities.  Preya is enthusiastic about gaining a wide range of experience as she continues with her post-graduate education and working alongside other physiotherapists in the field.

 
LINDSAY PLEASANCE M.Sc.(P.T.), Hons. B.Sc.(Bio-med), FCAMPT
,
Registered Physiotherapist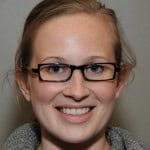 Lindsay graduated from McMaster University in 2008 with her Masters in Physiotherapy, where she received the Physiotherapy Foundation of Canada award for excellence in research. Prior to this, she completed her Bachelor of Science in Bio-Medical Science at the University of Guelph in 2005.
Lindsay has pursued post -graduate training in the areas including;
orthopaedic manual therapy,
acupuncture,
the Mulligan concept and sports medicine.
Lindsay has a special interest in sport injury, as well as conditions involving the cervical and lumbar spine.
ALLISON DUNLOP, RMT
,
Registered Massage Therapist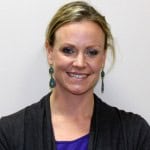 Allison graduated from Sutherland-Chan School and Teaching Clinic in Toronto in 2004 and is a registered member of the College of Massage Therapists of Ontario. Placements through school included Sunnybrook Hospital where she worked with palliative and acute care patients, while she has additional training in sports massage; treating various athletic injuries and conditions. This training has allowed her to work with competitive cyclists, Canadian National Team rugby player, football and hockey players, runners, triathletes, tennis players, skiers and elite dancers. A former competitive swimmer, Allison continues to enjoy sports and exercise including kickboxing and running. Pre and post-natal massage is something Allison has always enjoyed, as well as treating teenagers, children and babies. She has experience with private care working with various conditions including Alzheimer's and dementia.
 TAMMY PILON, 

Receptionist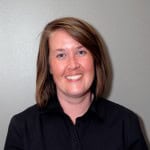 Tammy has over 10 years of experience in office and managerial administration. She has lived in Alliston with her family for over nine years, and is proud to be a member of South Simcoe Physiotherapy.

You can usually find Tammy at an Alliston Hornets hockey game, or sitting on the sidelines at a soccer field soaking up the sun.
Colette Orfeo, 

Receptionist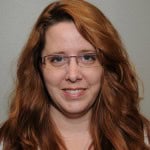 Colette has over 18 years of experience in office administration and is happy to be a part of the South Simcoe Physiotherapy team. She moved to Tottenham with her family eight years ago, to enjoy the quiet, friendly lifestyle it offered. She has a love of all things visual and when not working the front desk runs a lifestyle photography business.