About South Simcoe Physiotherapy
Your Recovery Begins Here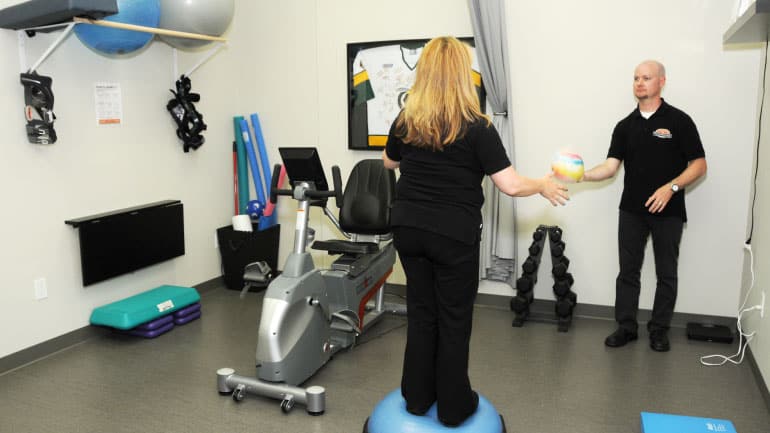 South Simcoe Physiotherapy believes strongly that in order to maximize your progress, treatment must be one-on-one, and be provided by a physiotherapist. As such, each client is treated independently by a registered physiotherapist, no assistants or aides are used.
All of our therapists are registered physiotherapists and are members of the Canadian Physiotherapy Association. Each therapist strives to stay current on breaking techniques, constantly upgrading their skills.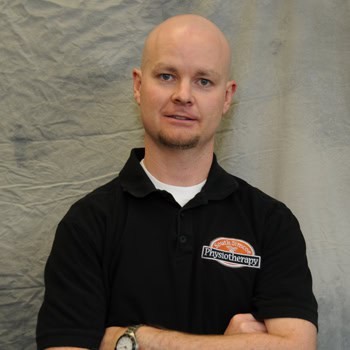 Read Ryan's Bio
Ryan graduated from McMaster University with an Honours Bachelor of Kinesiology (2004) and a Masters of Science in Physiotherapy in 2006. Since graduation, Ryan has continued his development through advanced programs including completing his Fellowship in Manual and Manipulative Therapy (
www.manippt.org
), certification in acupuncture through the AFCI (
www.afciinstitute.com/
), certification in Intramuscular Stimulation (IMS) (
www.istop.org
), training in the McKenzie method of lumbar spine (
www.mckenziemdt.org/
), as well as completing the Lyn Watson shoulder physiotherapy specialist courses (
http://www.lynwatsonshoulderphysio.com.au/
).
Ryan is an Alliston resident and is active in the community, spending much of his free time working with the Alliston Hornets Junior C hockey team. After working in Barrie for several years, Ryan decided to open his own clinic in Alliston in April of 2011. His practice has continued to grow necessitating relocation to a larger space in May of 2012 and once again in October of 2013. In December of 2015 the clinic once again grew in size, doubling its' previous square footage.
Clinically, Ryan has a special interest in spinal pathologies, the shoulder, the jaw, and sports medicine. Ryan also has extensive experience with complex motor vehicle injuries and chronic pain conditions. Ryan is a certified SHIFT concussion management provider (http://www.shiftconcussion.ca/) and uses his diverse skill set to treat clients of all ages and with a variety of conditions effectively. Ryan also enjoys mentoring physiotherapists pursuing their training in Manual Therapy (www.orthodiv.org). He has successfully mentored many therapists pursuing their FCAMPT designation and helps to teach courses preparing students for this extensive examination process.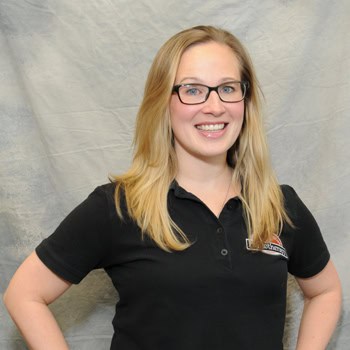 Read Lindsay's Bio
Lindsay graduated from McMaster University in 2008 with her Masters in Physiotherapy, where she received the Physiotherapy Foundation of Canada award for excellence in research. Prior to this, she completed her Bachelor of Science in Bio-Medical Science at the University of Guelph in 2005.
Lindsay is an active member of the Canadian Physiotherapy Association (www.physiotherapy.ca), and its' Orthopaedic Division. She is also a member of the International Federation of Orthopaedic Manipulative Physical Therapists (www.ifompt.org/).
Since graduation, Lindsay has continued extensive education in manual and manipulative therapy, becoming a Fellow of the Canadian Academy of Manual and Manipulative Therapists in 2013 (www.manippt.org). Lindsay is also certified in acupuncture and Integrated Dry Needling, an acupuncture technique used to treat acute and chronic neuromuscular pain.
Clinically, Lindsay has worked in a variety of clinical settings, allowing for experience in sports medicine rehabilitation, post-operative recovery, complex motor vehicle accident injury and the treatment of many neuromuscular disorders. She draws on her educational background and clinical experience to aid patients in reaching their functional goals for recovery. To do so, she uses an integrated approach of manual therapy, education and exercise prescription. Lindsay has a special interest in treatment of the neck, low back and shoulder. She also enjoys providing mentorship to physiotherapists involved in manual therapy training.
Lindsay is a member of the Alliston community and in her free time enjoys spending time with her husband and children, keeping active and enjoying outdoor activities.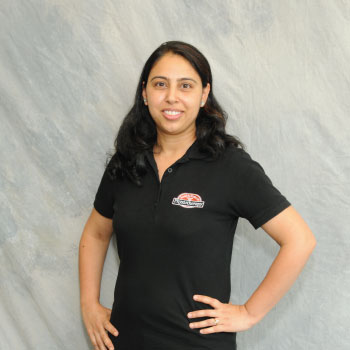 SHAVETA KANG
PT, MscPT (Orthopaedics), BscPT
Registered Physiotherapist
Read Shaveta's Bio
Shaveta graduated with her degree in Physiotherapy in 2004 and completed her Masters degree in Physiotherapy, with specialization in Orthopaedics in 2006 where she received an award for excellence in academics. She has been practicing Physiotherapy since 2006, and is a member in good standing of the College of Physiotherapists of Ontario (CPO).
Shaveta has worked in a variety of settings, which has given her extensive experience in treating all types of motor-vehicle accident victims, WSIB, OHIP and private health-care patients. With plenty of experience treating various orthopaedic and sport injuries, she has a special interest in treating cervical spine, ankle and shoulder injuries.
Shaveta believes in a holistic approach in treating her patients including patient education, manual therapy, and exercise prescription to attain optimal outcomes. She also believes in the importance of injury prevention and the active role each patient must play in their own rehabilitation.
Shaveta is certified in acupuncture Acupuncture Canada and has been educated in both the Mulligan Concept and Maitland mobilizations. She looks forward to diversifying her skills in pelvic health and vestibular rehabilitation to further meet the needs of her current and future patients.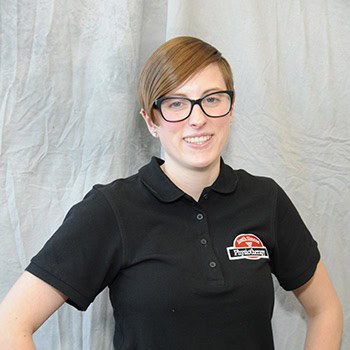 NATASHA AMSDEN
PT, MScPT, BScKin
Registered Physiotherapist
Read Natasha's Bio
Natasha graduated from the University of Toronto with a Masters of Science in Physical Therapy in 2018. Prior to this, she completed a Bachelors of Science in Kinesiology (2016) at the University of Waterloo. Through her training Natasha has developed an appreciation for hands on treatment, and is passionate about providing evidence-based care with her up to date knowledge.
Natasha has completed training through Pelvic Health Solutions, allowing her to treat many different pelvic floor issues, such as incontinence, and pelvic pain. Natasha is certified through Acupuncture Canada and the Advanced Physical Therapy Education Institute to perform acupuncture. Natasha also has training in Soft Tissue Release techniques, as well as mindfulness strategies, which will allow her to effectively treat a wide range of populations.
Natasha plans to pursue her Advanced Diploma in Manual and Manipulative Physiotherapy through the Orthopaedic Division of the Canadian Physiotherapy Association. Her work at South Simcoe Physiotherapy will help to prepare her for these ventures.
In her spare time Natasha enjoys playing a variety of sports including volleyball, soccer, badminton, and field hockey. She also enjoys the outdoors, and loves canoeing, camping and fishing. Natasha is looking forward to spending time hiking and biking around Simcoe County when not at the clinic.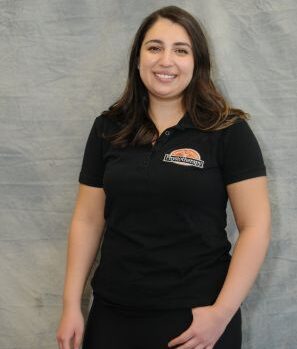 alexandria di florio
PT, MScPT, BSc (spec. hons)
Registered Physiotherapist
Read alexandria's bio
Alexandra graduated from Queen Margaret University in Edinburgh, Scotland with a Masters of Science in Physiotherapy in 2017. Prior to this, Alexandra graduated from York University in 2014 with a Specialized Honours Bachelors of Science degree in Kinesiology.
Since graduation, Alexandra continues to take courses through the National Orthopaedic Division's advanced manual therapy program. Alexandra has successfully completed up to level 3 and has goals to gain her FCAMPT certification. Alexandra plans to pursue training in integrated dry needling and intramuscular stimulation (IMS).
Alexandra has clinical interest in treating the musculoskeletal system and has experience treating a variety of sport injuries and orthopaedic conditions, as well as post-op rehabilitation.  Alexandra uses advance manual therapy techniques, education and functional exercises to build a client centred treatment plan and ultimately return her client's to what they love.
Alexandra is an avid sports fan and on her spare time enjoys keeping active by playing sports, hiking and playing with her dog.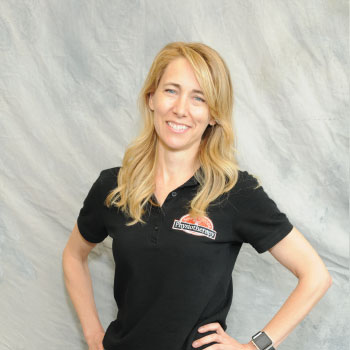 DANIELLE BELL
RMT
Registered Massage Therapist
Read Danielle's Bio
Danielle graduated from the Canadian College of Massage and Hydrotherapy in 1996. She has pursued post-graduate training in acupuncture through the Institute of Traditional Chinese Medicine, as well as osteopathy at the Ontario College of Osteopathy.
Clinically, Danielle has experience in environments such as multidisciplinary clinics and long-term care facilities. She uses techniques such as myofascial release, craniosacral therapy, visceral release, deep tissue massage, and acupuncture to effectively treat a wide variety of patient conditions.
Danielle's special interests include complex motor vehicle accident victims, as well as the treatment of headaches and migraines.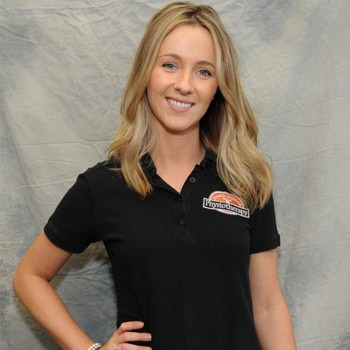 CHELSEA BURT
CNP, ROHP
Holistic Nutritionist
Read Chelsea's Bio
Chelsea is a graduate of
The Institute of Holistic Nutrition in Toronto
, and the founder of "Get Healthy With Chelsea". Chelsea is passionate about getting to the root cause of all ailments, and strives not only to educate her clients about nutrition, but also to set them on a path of life-long wellness. Say goodbye to medications, yo-yo dieting, counting calories, and injections. Clinically, Chelsea focuses on reversing Type 2 Diabetes, rheumatism, migraines, insulin resistance, high blood pressure, fatigue, high cholesterol, imbalanced cholesterol, osteoporosis, allergies, skin disorders, and digestive and hormonal imbalance, among many other ailments.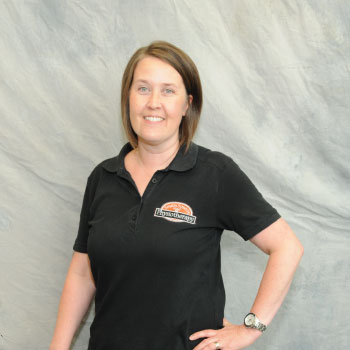 TAMMY PILON
Office Manager
Read Tammy's Bio
Tammy has over 15 years of experience in office and managerial administration. She has lived in Alliston with her family for over fourteen years, and is proud to be an original member of South Simcoe Physiotherapy. Tammy is your go to person for any billing, insurance, or procedural needs.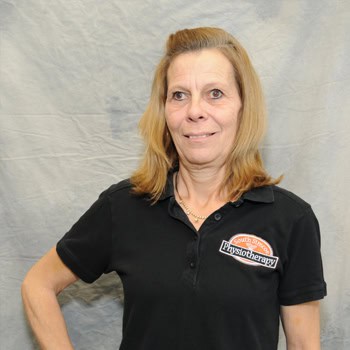 CHRISTINE MARSH
Receptionist
Read Christine's Bio
Christine joined South Simcoe Physiotherapy as a receptionist in November of 2017. She is local to the area and has experience with bookkeeping and also holds a real estate license. Christine is well equipped to help with all of your booking and other customer service needs.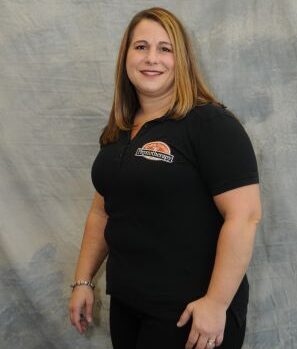 tanina di palma
Receptionist
Read tanina's Bio
Tanina joined South Simcoe Physiotherapy as a receptionist in September 2019. She moved into the area 7 years ago. She has experience with accounting and business administration. Tanina will be able to help you with any booking or customer service needs.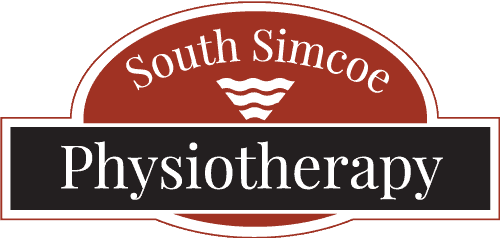 SOUTH SIMCOE PHYSIOTHERAPY
Registered physiotherapists offering one-on-one manual therapy, IMS, and acupuncture in Alliston, Beeton, Tottenham, New Tecumseth and surrounding areas
Phone: (705) 250-6000
Fax: (705) 250-7000
Email: info@southsimcoephysio.ca