South Simcoe Physiotherapy
Your Recovery Begins Here
South Simcoe Physiotherapy believes strongly that in order to maximize your progress, physiotherapy treatment must be one-on-one, and be provided by a physiotherapist. As such, each client is treated independently by a highly skilled physiotherapist; no assistants or aides are used.
All of our therapists regularly engage in continuing education in order to stay current on breaking techniques and upgrade their skills.  They will develop a highly individualized treatment plan in order to allow you to:  GET BETTER.  FASTER.
Read Ryan's Bio
Ryan graduated from McMaster University with an Honours Bachelor of Kinesiology (2004) and a Masters of Science in Physiotherapy in 2006. Since graduation, Ryan has continued his development through advanced programs including completing his Fellowship in Manual and Manipulative Therapy (www.manippt.org), certification in acupuncture through the AFCI (www.afciinstitute.com/), certification in Intramuscular Stimulation (IMS) (www.istop.org), training in the McKenzie method of lumbar spine (www.mckenziemdt.org/), as well as completing the Lyn Watson shoulder physiotherapy specialist courses (http://www.lynwatsonshoulderphysio.com.au/).  He has also completed his certification in Concussion management through both SHIFT and Complete Concussions (https://completeconcussions.com)
Ryan is an Alliston resident and is active in the community, spending much of his free time working with the Alliston Hornets Junior C hockey team. After working in Barrie for several years, Ryan decided to open his own clinic in Alliston in April of 2011. His practice has continued to grow necessitating relocation to a larger space in May of 2012 and once again in October of 2013.  In December of 2015 the clinic once again grew in size, doubling its' previous square footage.
Clinically, Ryan has a special interest in spinal pathologies, the shoulder, the jaw, and sports medicine. Ryan also has extensive experience with complex motor vehicle injuries and chronic pain conditions. Ryan is a certified SHIFT concussion management provider (http://www.shiftconcussion.ca/) and uses his diverse skill set to treat clients of all ages and with a variety of conditions effectively. Ryan also enjoys mentoring physiotherapists pursuing their training in Manual Therapy (www.orthodiv.org).  He has successfully mentored many therapists pursuing their FCAMPT designation and helps to teach courses preparing students for this extensive examination process.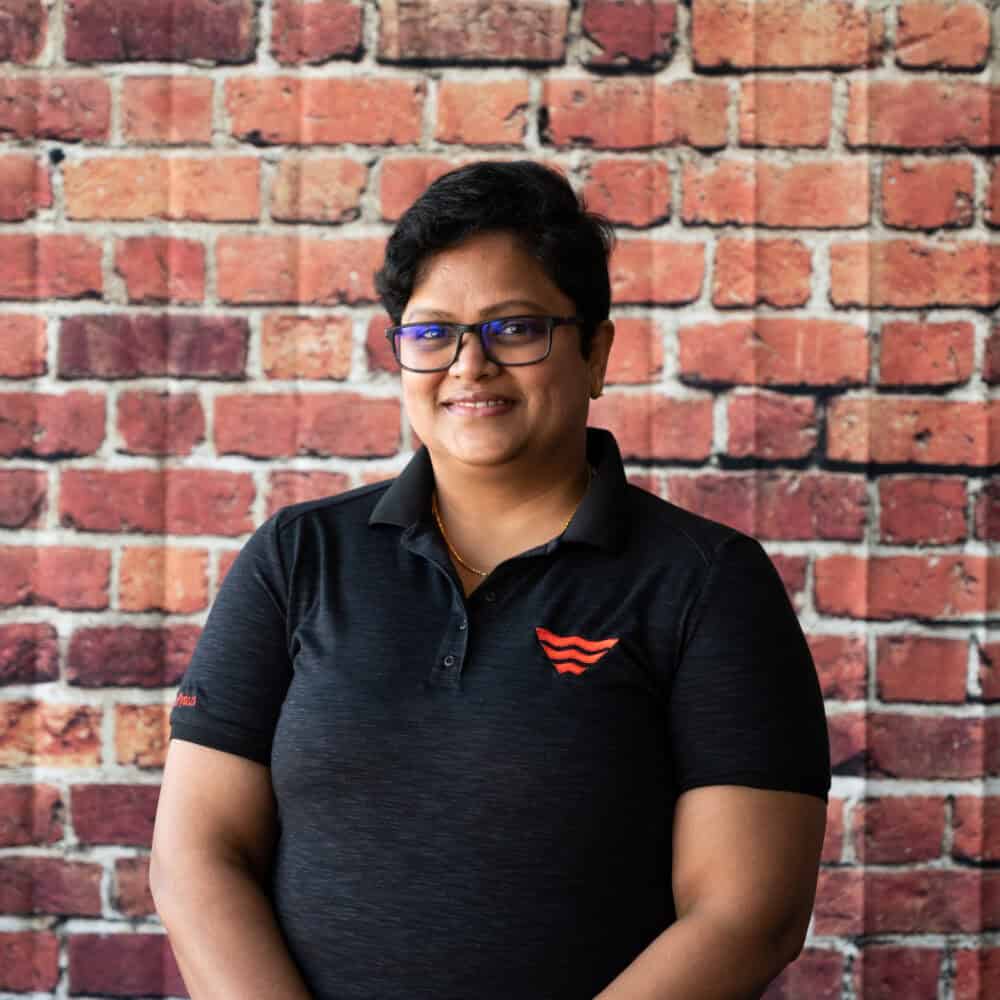 GAYATHRI RAJAMOORTHY
PT, mscpt, PELVIC HEALTH AND VESTIBULAR THERAPIST
Registered Physiotherapist
Read GAYATHRI's Bio
Gayathri is an internationally educated physiotherapist who graduated in 2011 with a Master of Science in Musculoskeletal Physiotherapy. She started her career as a clinical physiotherapist in an acute care hospital setting. She also became an Assistant Professor at Lovely Professional University, India, and was involved in both teaching and mentoring graduates and postgraduates.
Gayathri is passionate about hands on therapeutic approaches to physiotherapy, constantly working to further develop her manual therapy skills, Gayathri completed her Mastery Certificate course in Manual therapy and Certificate course in Mulligans Concepts.  This passion led to her becoming the clinical coordinator in the outpatient physiotherapy department of the University. Here she invested her time in providing clinical training for students as a part of their curriculum. She also practiced clinically in this role, rehabilitating sports injuries, musculoskeletal conditions (such as cervical and lumbar pathologies) and various neurological conditions (such as spinal cord injuries and strokes).
Gayathri has completed her level 1 and 2 manual therapy courses through the orthopaedic division of the CPA and plans to work towards achieving her FCAMPT certification.  She has completed her training in Intramuscular Stimulation (IMS) and also has a keen interest in Pelvic Health and is certified to treat a wide variety of pelvic health dysfunction after taking several courses through Pelvic Health Solutions (https://pelvichealthsolutions.ca).  Finally, Gayathri has also taken advanced courses in Vestibular rehabilitation through Bernard Tonks (https://vestibular-rehab.com) as well as being concussion management certified.
In her spare time, you can find Gayathri in her garden where she enjoys organic farming and has a special interest in collecting rare seeds. She also loves "staycationing" and spending time with her family and friends.
Shivani Dalwadi
PT, BScpt
Registered Physiotherapist
Read shivani's Bio
Shivani is an internationally educated physiotherapist who graduated in 2015 with a Bachelor of Science in Physiotherapy. She started her career working in both home care and private orthopaedic settings.
Shivani is passionate about hands on therapeutic approaches to rehabilitation and structured exercise therapy.  She enjoys working with a wide variety of musculoskeletal conditions such as sports injuries, low back pain, neck pain, and shoulder dysfunction.
Shivani has taken additional courses in acupuncture and dry needling as well as being concussion management certified.  She also plans to pursue certification in pelvic health.
In her spare time, you can find her cooking and doing adventurous activities. She also loves to spend time with friends and family .
Jaykob Price
MScPT, BScH.HK
Registered Physiotherapist
Read jaykob's Bio
Jayke graduated from the University of Guelph with an Honours in Human Kinetics degree in 2019 and from Queen's University with a Master of Science in Physical Therapy in 2022. He has always held a passion for sport, physical activity, and healthy living. Jayke was first introduced to physiotherapy after suffering an injury that required rehabilitation. Witnessing his physiotherapist's commitment, creativity, and desire to successfully aid his return to function is what inspired him to become a physiotherapist and help others get back to the level they desire.
Jayke's approach to care is to treat everyone as an individual. He believes the importance of providing an in-depth assessment and taking the time to help the patient understand their injury or impairment. He enjoys treating a wide variety of conditions from sports injuries, to pre/post-operative  conditions, to everyday strains and sprains. Jayke will provide an individualized, one-on-one treatment plan that is specific to the goals of the patient.
Jayke has completed certification in acupuncture and dry needling as well as concussuon management.  He also plans to continue his manual therapy training.
When not at the clinic, he enjoys playing hockey, golf, boating on Georgian Bay and spending time with family and friends.
Being born and raised in New Tecumseth, Jayke looks forward to giving back to his community and helping his patients live a healthy and active lifestyle.
Saurabh Bhowmick
BPT, MPT
Physiotherapy Resident
Read Saurabh's Bio
Saurabh has over 14 years of experience as a physiotherapist spanning 3 countries and 2 continents.
 He started his physiotherapy journey in India receiving both his Bachelor of Physiotherapy as well as his Master's of Physiotherapy.  He then worked in India, New York City, Los Angeles, and Texas, now settling down in the Simcoe County region.
 Saurabh has extensive training in the management of spasticity, ergonomics, and has taken courses in manual therapy including the McKenzie method and Maitland mobilizations.  He has a lot of experience treating the aging population, post operative rehabilitation of many areas (including total joint replacements, shoulder surgeries and more), falls prevention and many other areas of both orthopaedics and neurological rehabilitation.  Clinically, Saurabh has a keen interest in shoulder rehabilitation.
 When not working, Saurabh is an avid reader and enjoys both music and travelling.  He loves to drive and also scuba diving.
DANIELLE BELL
RMT
Registered Massage Therapist
Read Danielle's Bio
Danielle graduated from the Canadian College of Massage and Hydrotherapy in 1996. She has pursued post-graduate training in acupuncture through the Institute of Traditional Chinese Medicine, as well as osteopathy at the Ontario College of Osteopathy.
Clinically, Danielle has experience in environments such as multidisciplinary clinics and long-term care facilities. She uses techniques such as myofascial release, craniosacral therapy, visceral release, deep tissue massage, and acupuncture to effectively treat a wide variety of patient conditions.
Danielle's special interests include complex motor vehicle accident victims, as well as the treatment of headaches and migraines.
Dr. Tatsiana Vovk
ND
Naturopathic Doctor
Read Dr. Vovk's Bio
Dr. Tatsiana Vovk is a licensed Naturopathic Doctor located in Alliston.
She obtained her Doctor of Naturopathy degree from the Canadian College of Naturopathic Medicine.
With a previous background in conventional medicine as a Medical Doctor in Belarus, Dr. Vovk brings a unique perspective to her practice.
Dr. Vovk is a member of both Canadian Association of Naturopathic Doctors and Ontario Association of Naturopathic Doctors (CAND & OAND) and registered with the College of Naturopaths of Ontario (CONO) in Good Standing.
Dr. Vovk is a passionate patient advocate who believes in preventative medicine and a comprehensive and integrated approach to care.
She is currently accepting new patients at the clinic and offers free 15-minute discovery sessions where you can discuss your health goals and explore how you may benefit from the services she provides.
Her Naturopathic approach encompasses various modalities, including comprehensive health assessments, functional diagnostic testing, clinical nutrition, acupuncture (including cosmetic acupuncture), herbal medicine, massage/naturopathic bodywork, homeopathy, and lifestyle counseling.
Dr. Vovk works with patients of all ages: children, adolescents, adults, and seniors.  
The diagnostic skills that she has honed from her previous medical experience along with the holistic view she obtained in Naturopathy allows her to provide high-quality service and the personalized care each patient deserves.
She surely knows that our body is the only way for our soul to live on this planet, and therefore we must take care of it. Her approach is based on a holistic view and identifying underlying root causes of health concerns.
Dr. Tatsiana's areas of Interest include:
Digestive disorders
Fatigue, Sleep issues, Stress management
Mental Health
Weight Management
Skin Health and Skin Care
Pain and Injury Management
Children's Health

Women's Health
Dr. Vovk is fluent in English and Russian with well understanding of Ukrainian.
Outside of caring for her patients, Dr. Vovk enjoys being in a nature, playing music, and spending quality time with her family.
She is excited to be joining our team.
If you would like to understand how to achieve your health goals, please book an appointment with Dr. Tatsiana Vovk, ND.
TAMMY PILON
Office Manager
Read Tammy's Bio
Tammy has over 15 years of experience in office and managerial administration. She has lived in Alliston with her family for over fourteen years, and is proud to be an original member of South Simcoe Physiotherapy. Tammy is your go to person for any billing, insurance, or procedural needs.
CHRISTINE MARSH
Receptionist
Read Christine's Bio
Christine joined South Simcoe Physiotherapy as a receptionist in November of 2017. She is local to the area and has experience with bookkeeping and also holds a real estate license. Christine is well equipped to help with all of your booking and other customer service needs.
tanina di palma
Receptionist
Read tanina's Bio
Tanina joined South Simcoe Physiotherapy as a receptionist in September 2019. She moved into the area 7 years ago. She has experience with accounting and business administration. Tanina will be able to help you with any booking or customer service needs.
Sherri Cicirello
Receptionist
Read Sherri's Bio
Sherri joined South Simcoe Physiotherapy as a receptionist in January 2020. She grew up in New Tecumseth, and moved back to the area 5 years ago with her family. Sherri has backgrounds in both broadcasting and the charitable sector, where she has gained experience with such things as video editing, fundraising, scheduling and payroll. Sherri looks forward to helping you with all of your customer service needs.
Our state of the art facilities are fully equipped to help you return back to your healthy self.
Contact us today to book your appointment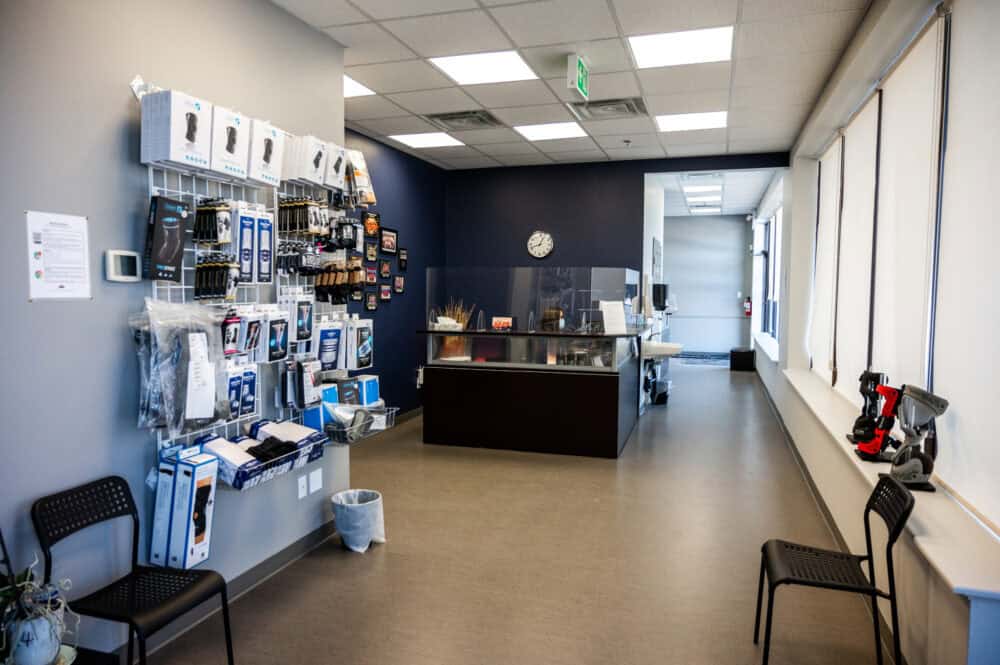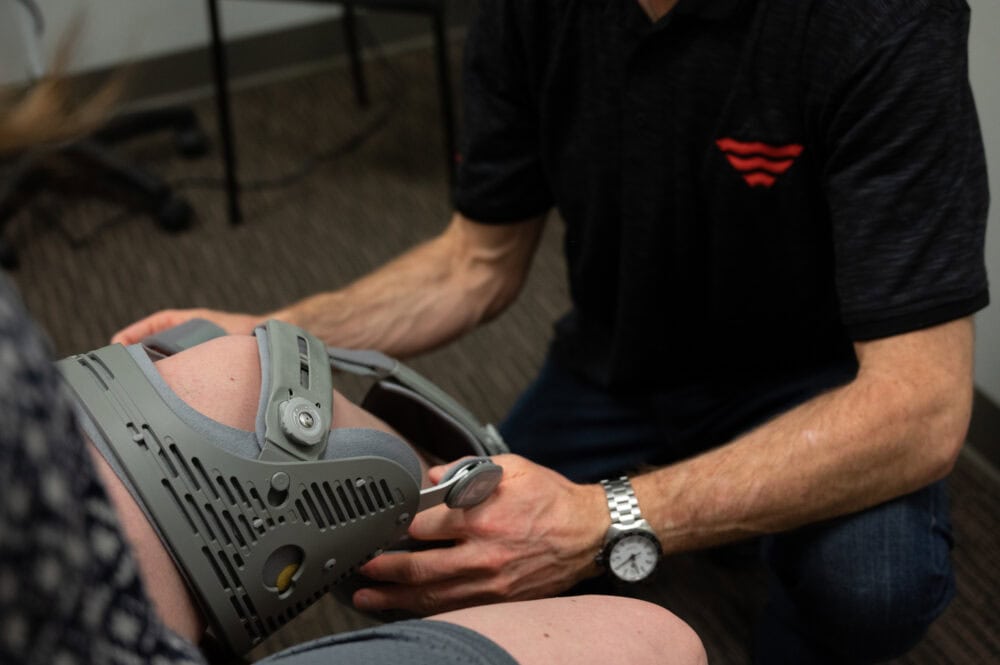 South Simcoe Physiotherapy
Hours & Location
Hours: 
Monday: 8am - 7:30pm
Tuesday: 8am - 7:30pm
Wednesday: 8am - 7:30pm
Thursday: 8am-7:30pm
Friday: 8am to 5 pm
Saturday: Closed
Sunday: Closed
Address: 180 Parsons Rd #8, Alliston, ON L9R 1E8
SOUTH SIMCOE PHYSIOTHERAPY
Registered physiotherapists offering one-on-one manual therapy, IMS, and acupuncture in Alliston, Beeton, Tottenham, New Tecumseth and surrounding areas